CAP-M-QUIK Capsule Filling Machine WITH TAMPER
EASIEST

and

FASTEST

Way to Fill Capsules From the Comfort of Your Couch
Tired of wasting product trying to fill capsules by hand and feel like there's got to be a better way?
The CAP-M-QUIK capsule filler was designed to make it so easy to use that you'll get the hang of it straight out of the gates, making a months worth of pills in minutes!
Made in the USA with thick and sturdy plastic that will last a lifetime. We've had customers tell us they've had the same CAP-M-QUIK machine for OVER 20 YEARS!
Available in ALL SIZES, and comes with a tamper so you can stuff the capsules as much as your heart desires.
Dishwasher safe, so you can cleanup in a snap and get back to doing the things you love!
Real Reviews From Real Customers...
Capsule sizes range from size 4 (which is the smallest), all the way up to size 000 (largest).
The amount of powder that you can fit inside each capsule varies depending on the density of the powder, which is why you will see a weight range that each capsule can hold.
Dense powders such as Bentonite Clay and Beet Root Powder will fall at the higher end of the range, whereas light powders such as Ginkgo Biloba and Ceylon Cinnamon will fall toward the lower end.
Here is a breakdown of the approximate volume each capsule can hold:
Size 000 – 800-1600 mg
Size 00 – 600-1100 mg
Size 0 – 400-800 mg
Size 1 – 300-600 mg
Size 2 – 200-400 mg
Size 3 – 150-300 mg
Size 4 – 120-240 mg
SHIPPING
FREE SHIPPING is offered on orders $60 or more in the USA and takes 2-5 days depending on the location.
For orders under $60, we offer a Flat Rate option for $5.99. We also have USPS Priority 2-3 day shipping and USPS Priority Express 1-2 day shipping, for an additional fee.
For international orders to Canada, UK, Australia, and countries within the EU, we ship with USPS which takes 5-14 days.
For the rest of the world, it takes approximately 7-21 days with USPS. Depending on the country, it may take longer.
International shipping cost is calculated at checkout, and is based off of the destination and weight of the package.
RETURNS
We have a 60 Day Moneyback Guarantee. At the end of the day, if you're not happy, we aren't happy.
If you are not completely satisfied with your order, you are more than welcome to return the item(s) for a full refund. You can give us a call at 866-445-9040 or send us an email to help@herbaffair.com to start the return process.
Customer Reviews
Write a Review
Ask a Question
12/01/2021
kenneth B.

United States
Works exactly as advertised!
A very simple device that has been well thought out. The tamper is a major plus. The only possible caveat I can think of is that you better know exactly what size capsules you'll be using before purchasing this item. It's not a one-size-fits-all thing.
11/16/2021
Anonymous

United States
Amazing
This is so easy to use, my kindergartener helps with loading capsules now! Definitely a huge time saver.
11/16/2021
Stacie B.

United States
Perfect
Instructions were clear, to the point and in English. It took a bit to get used to it, but now I'm pretty good at it. Comes with tamper and scrape card. I was a bit confused about the shipping time, but the company was great about explaining it. It was an overall 5 stars.
11/09/2021
Alan W.

United States
CAP-M-QUIK Capsule Filling Machine WITH TAMPER
All I can say is WOW! Talk about a change, going from stuffing each capsule by hand, which took forever. I wasn't too sure about it when I ordered it, but life is easier now.
10/27/2021
Michele C.

United States
So much quicker and easier than a capsule mechine
I use this several times per week. I make high blood pressure medicine, and pain medicine (for me), and when I'm getting low, neem capsules for blood sugar (I only take this if I've over indulged on carbs) and my magnesium for sleep. I was ordering the magnesium capsules, but when re-ordering one day I noticed I could buy 3 POUNDS of the same magnesium for the price of one bottle. I now have a year or two's worth of magnesium. This capsule maker is so easy to use. A suggestion: the first time I used it I was unsure how to get the tops on, a short video showing how to make capsules would make it easier for new customers.
10/20/2021
Steve C.

United States
Old Fasioned Service
The item does its job. It is a good product. Your company is on the ball. As promised my item was delivered quickly. Your service was great. Steve cowart. Oregon
10/18/2021
Anonymous

United States
Easy to work
Make filling take no time
10/13/2021
martin k.

United States
Makes capsules easily
This is an excellent product to fill capsules. I've found it extremely easy to use and gets the task completed quickly.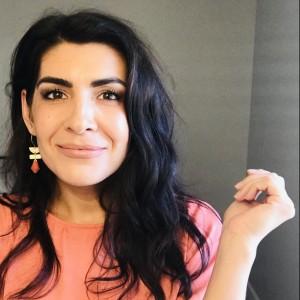 TB
09/23/2021
Tashina B.

United States
Such a great product
Saves so much damn time! Love it :)
09/16/2021
Anonymous

United States
Perfect!
The CAP-M-QUIK is made of durable, quality plastic and is easy to use and clean! It's a time saver for me! I highly recommend this product!
Disclaimer: For educational purposes only. This information has not been evaluated by the Food and Drug Administration. This information is not intended to diagnose, treat, cure, or prevent any disease.
this popup is for products having tag "women".
x